Build your future as a
Graphic Designer with our Graphic Designing Course with 100% placement Assistance.

6 Months

2 Months
4 Months
What You'll Learn Graphic Designing Course
Principles of Graphic Designing
Explore the fundamentals of design, including its definition and principles.
Communication through Design
Learn how design plays a crucial role in effective communication.
Creative Advertising
Dive into real-world case studies of creative ads, gaining insights into successful design strategies.
Layout Mastery
Develop skills in creating well-structured and visually appealing layouts.

Color Theory Exploration
Understand the psychology and application of color in design.
Typography Proficiency
Master the art of choosing and arranging fonts effectively.
Web Page and UI Design
Design user-friendly web pages and user interfaces.
Print and Packaging Design
Explore the world of print and packaging design.
Portfolio Development
Build a professional portfolio to showcase your skills on platforms like Behance.
Forms of Design
Explore different forms and styles of design.
Practical Visual Design
Apply your design knowledge in practical projects to enhance your skills.
File Formats
Study various file formats used in graphic design for different purposes.
Image Manipulation
Learn how to edit and enhance images for design projects.

Ad and Banner Design
Create eye-catching advertisements and banners.

Illustrations and Logo Design
Develop skills in creating illustrations and logos.

Social Media Creatives
Design engaging content for social media platforms.

GIF Animation
Learn to create dynamic GIF animations.

Digital Painting
Discover the art of digital painting in graphic design.

Interview Preparation
Prepare for interviews in the graphic design field, equipped with practical knowledge. Join our comprehensive WordPress development course today to become a proficient WordPress developer and unleash your creative potential.
Advantage Of Graphic Design Masterclass
Enroll in the best graphic design course in Delhi to gain expertise in various aspects of graphic design,
from layout and color theory to logo design and digital painting.
• Mastering Page Manipulation
• Unveiling the Power of Backgrounds
• Mesmerizing Exploration of Line and Shape
• Unleashing the Magic of Grids
• Embracing the Richness of Styles
• Elevate Your Designs with Frames
• Adding and Editing Text in Canva
• Very Useful Heading Fonts in Canva
• Best Canva Calligraphy Fonts
• Top 10 Canva Font Pairings
• Create Mirror Reflection Effect Using Canva
• Create Text Reflection Effect Using Canva
• Create Stunning Banner
• Craft Captivating Flyer
• Master the Art of Poster Design
• Shape Vibrant Postcards
• Compose Memorable Invitation Cards
• Design Enchanting Wedding Invitations
• Curate Beautiful Photo Collages
Best Graphic Designing Course Course in Karol Bagh
Details of Graphic Designing Course
An immersive learning experience in Creative Graphic Designing
Invest in your skills for real career growth
Get Workplace-Ready Skills with Our Fresh, Industry-Backed Curriculum.
Learn from Real Pros, Not Distant Trainers
Leading practitioners offer seminars that fit into your schedule while offering the most current best practices and case studies.
Solve Real Problems, Ace Capstone Projects, and Master Skills with Hands on Training!
HR Support for Interview set up
Our HR experts are here to help you every step of the way, from preparing for your interview to following up after.
Get Connected to our experts and know what's best for you. Achieve your dreams!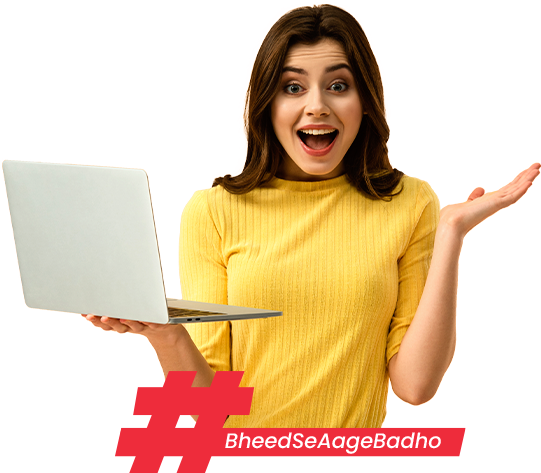 Globally Recognized Skill Based Certification
GLOBALLY TRUST WCT TO PROGRESS THEIR
CAREER
Course Helped Them Get a Promotion.
say certification was a reason for their salary increase
got a new role in digital marketing or changed their career path