Build your future as a Paid Ads Specialist with our Best Google Ads & Facebook Ads Course 100% placement Assistance.

6 Months

2 Months
4 Months
Best Google Ads & Facebook Ads Course Highlights​
Introduction to Facebook Ads
Understand the fundamentals of Facebook advertising, targeting the right audience on various social media platforms.
Comprehensive Campaign Structure
Learn about campaign structure, optimizing strategies, and media planning to implement in a real integrated brand project.
Hands-On Experience
Gain practical knowledge in planning, setting up, running, and continuously optimizing campaigns to achieve objectives like generating high-quality leads, driving traffic, increasing installs/sales, or enhancing reach and awareness.
Guided Execution
Receive guidance and mentorship from experienced practitioners as you put your skills into action.

Mastering Campaign Structure
Develop expertise in structuring campaigns, strategic bidding, platform budgeting, and more.

Adsense Pay Insights
Gain insights into Adsense pay and monetization strategies.
Integrated Paid Ads Project Presentation
Showcase your proficiency in paid advertising through an integrated project presentation.
Focus Keyphrase Emphasis
This course places importance on keyphrases like "google ads certification," "pay per click," "facebook ads course," and others relevant to advertising and digital marketing.
Professional Advertising Management
Learn the art of managing advertising effectively for optimal results.
Diverse Advertising Courses
Explore a wide range of advertising courses covering platforms such as Google Ads, YouTube, Instagram, and more.

PPC Digital Marketing
Dive into the world of PPC (Pay-Per-Click) digital marketing strategies for successful advertising campaigns.

Comprehensive Introduction to Advertising
This course provides a comprehensive introduction to the field of advertising, setting the foundation for a successful career.
Program learning outcomes and content
Join our Best Google Ads & Facebook Ads Course today to become a proficient Paid Ads Specialist and unleash your creative potential.
In our comprehensive Google Ads & Facebook Ads training in Delhi, you'll acquire the following key skills
FOR ENTERPRISE | Looking to enroll your employees into this program ?
Google Ads & Facebook Ads Course Details
Google Ads & Facebook Ads Course and social media marketing (SMM) are two of the most effective ways to reach your target audience online. Paid ads allow you to place your ads on search engine results pages (SERPs) or social media platforms, where your target audience is already spending time. SMM allows you to engage with your target audience on social media platforms, building relationships and driving traffic to your website.
An immersive learning experience
Invest in your skills for real career growth
Get Workplace-Ready Skills with Our Fresh, Industry-Backed Curriculum.
Learn from Real Pros, Not Distant Trainers
Leading practitioners offer seminars that fit into your schedule while offering the most current best practices and case studies.
Solve Real Problems, Ace Capstone Projects, and Master Skills with Hands on Training!
HR Support for Interview set up
Our HR experts are here to help you every step of the way, from preparing for your interview to following up after.
Get Connected to our experts and know what's best for you. Achieve your dreams!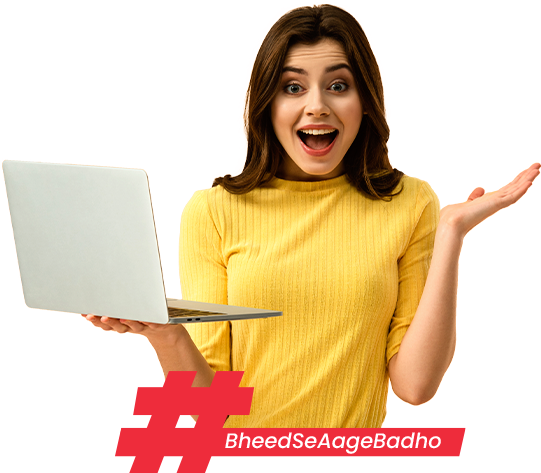 Globally Recognized Skill Based Certification
GLOBALLY TRUST WCT TO PROGRESS THEIR
CAREER
Course Helped Them Get a Promotion.
say certification was a reason for their salary increase
changed their career path